Low season in Playa del Carmen
Now that Spring-break is over, things in Playa del Carmen are calming down because the low season, the streets are less crowded and there is way less noise. The weather is still great though and everything looks cleaner now, it's a perfect time to go out and hang around this beautiful city.
I agree, there is a reason why people stop coming, everyone has a job or a school to attend… but maybe you are the exception, maybe you have your own business or a very flexible schedule. You can get the best out of this place if you come during low season. Now you can get a more intimate experience with the regular lifestyle in this place, I mean, how about going to an almost empty beach? Sounds good, right? Have you heard of Xcaret? It's almost always super crowded… or is it?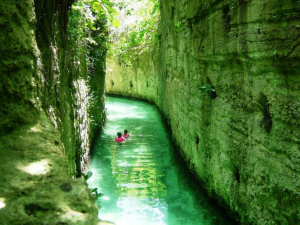 The only real downside is the hurricane season in summer. Just keep track of the weather reports.
You can find cheaper flights and hotels from May to November. Things slow down a bit here, you can even haggle (Mexicans love that!) and get a cheaper tour package. And if your budget is tight, you can stay at a hostel and save some money for more adventure! Remember that this part of the country is very safe and friendly with tourists.
Low Season Playa del Carmen