Cenotes! A swim back to ancient Mayan times
A cenote is a natural pit, or sinkhole, resulting from the collapse of limestone bedrock that exposes groundwater underneath. They are found all over Quintana Roo and the Yucatan area. Cenotes were sometimes used by the ancient Mayans for sacrificial offerings.
People often travel to Playa del Carmen and decide to stay at all-inclusive resorts and never leave the hotel during their stay, our advice is to take a day and go explore this magical places!
There are different cenote parks from $100 USD  to only $70 pesos admission fee, there are several activities that can be done at these beautiful sacred places.
Cenote Diving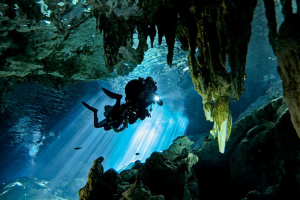 These underwater caves and caverns are a the main dive attraction in the Yucatan Peninsula. When you are scuba diving or snorkeling the Cenotes in Mexico you'll see some stunning formations of stalagmites and stalactites.
Cenote diving does not require you to have a cave diving accreditation because you are technically not entering the cave. Diving Cenotes without a cave dive certification would be a cavern dive.
Credit: ★ADVENTURE TRAVEL★ Scuba diving Dos Ojos cenote in Mexico.
Types of Cenotes
By their shapes is possible identify 4 kinds of cenotes. As a pitcher, cave, vertical walls and as a small lake or superficial.
Type Pitcher. Its entrance is through a hole in the surface; inside there is a much larger and where water is located. They have very interesting rock formations such as stalactites, stalagmites and columns.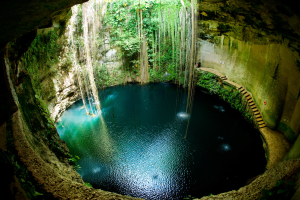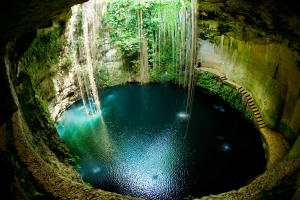 Type Cave. The entrance is through a cave, sometimes you have to walk through flooded chambers until the cenote. They have a lot of stalactites and stalagmites; sometimes there are exposed minerals and tunnels several hundred meters.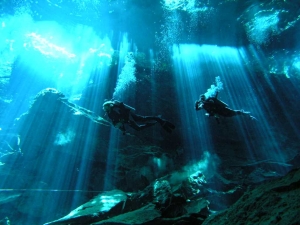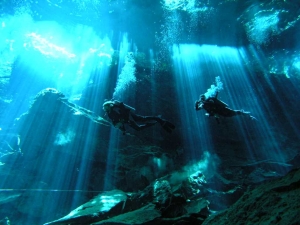 Type small lake. They are also called "Eyes of Water" or "Aguadas"; they can be found very near the sea; some are inside the mangroves, enriching the coastal habitats.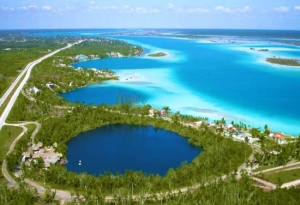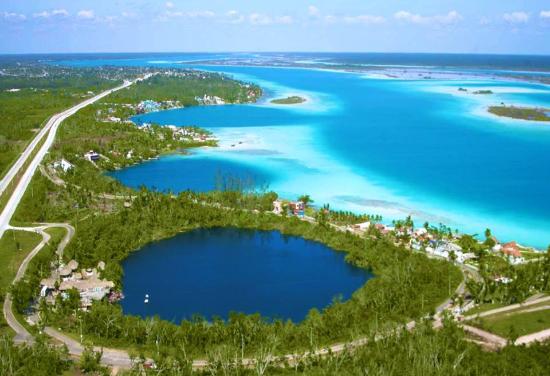 Explore the Riviera Maya and discover these amazing Cenotes!